Sam Jonell
Director of Golf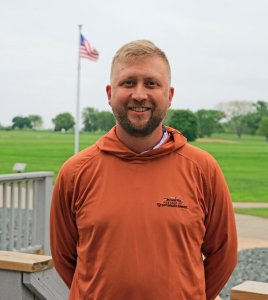 Sam joined the River Wilds staff as the Director of Golf in Spring of 2023. He graduated from University of Nebraska Lincoln with his Bachelors in PGA Golf Management and was elected to the  PGA in May of 2013.
Sam came to River Wilds from Miracle Hill Golf & Tennis Center where he spent the past 7 years as an Assistant Professional and the prior 2 years in Saint Louis at Persimmon Woods Golf Club.
Sam and his wife Gabbi live in Omaha with their two boys Lincoln and Ford.
Contact Sam at 402-426-2941 or email him at sam@riverwilds.com
Ryan Walpole
Course Superintendent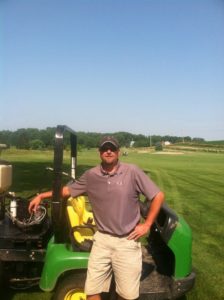 Ryan Walpole has been the Golf Course Superintendent at River Wilds Golf Club since 2004. Ryan began his career with Golf LLC, where he became the Grow-In Superintendent at Iron Horse Golf Course, in Ashland, NE.
Previously, Ryan has been the superintendent at Fox Run Golf Course. Ryan will strive to provide players at River Wilds with a challenging yet fun environment for all levels of golfers.
Ryan graduated from SETI in 1998 with a degree in Turf Grass Management and Horticulture.
Ryan is married to Amber and has 2 daughters